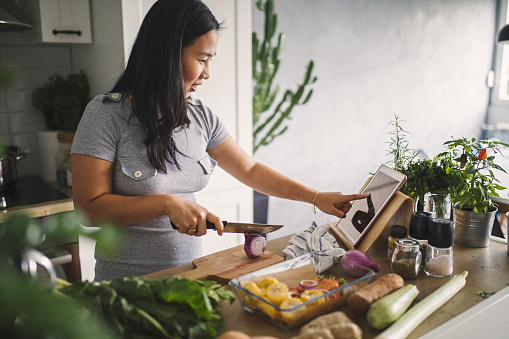 Cooking Essentials and Time-Saving Hacks
Mondays | Feb 7th, 14th, 28th & March 7th | 1pm-2:30pm
Learn essential foundational kitchen skills along with time-saving hacks to make delicious meals that are nutritious, accessible, and simple to prepare.
February 7th:

Veggie-Based Soups and Sauces - learn how to prepare veggie-based soups and sauces to increase your daily vegetable intake.
Pumpkin carrot soup/sauce
Basic tomato sauce
Avocado broccoli soup
February 14th:
Breakfasts - prepare simple sweet breakfasts packed with fruits, plant-based fats, and whole grains
Homemade oat bars

Pancakes (whole wheat apple cinnamon)

Instant Homemade Jam (any fruit)
Frozen smoothie packets (strawberry banana and yogurt)
February 28th:
Making Eggs - learn quick and easy ways to master 5 different preparations of eggs Scrambled Eggs
Scrambled Eggs
Microwave poached egg
Boiled egg

Fried egg




Egg "muffins"
March 7th:
Quick and Nutritious Sweet Snacks - discover new sweet combinations that have secretly nutritious ingredients, are simple to prepare, and are absolutely delicious!
Brown rice energy bites
Homemade white bean "cookie dough"
Black bean brownies

Facilitator: Kenzie Osbourne